Professional Seawall Services in Orlando, Orange County, FL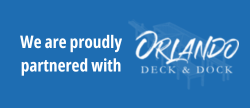 Welcome to Orlando Seawall Services, the number one provider of custom seawall and dock installation solutions throughout Orlando and the surrounding areas. Let us help you protect your waterfront property with quality seawalls customized to your needs.
With a wealth of experience and innovative design and technology capabilities, we are at the forefront of our industry. We specialize in the designing, permitting and installation of seawalls, docks and boat lifts in Orange County, Osceola County and Seminole County.
Our team is highly motivated and is dedicated to the preservation and upkeep of waterfront properties.
We will design a system that improves the aesthetics of your waterfront property while also providing a high level of safety and security. Our mission is to provide the best professional services for seawall, dock and boat lift installations. We will collaborate with you to design a seawall and/or dock system that meets all of the requirements of local and state building codes. Contact us today to learn more about our professional team of seawall experts in Orlando, FL!
Since our inception, our team has committed ourselves to offering superior seawall solutions, as we know they become increasingly important to residents and businesses each year. Living on the water in modern times comes with unique challenges. And, through our elite products and designs, we solve these challenges for our clients, one by one. Our expert team of professionals applies their specialist knowledge and problem-solving abilities to every task we are presented with, never failing to find viable, longevous, and comprehensive solutions. 
If you're looking for precision work that's built to last at a fair price, you've come to the right company.
Orlando Seawall Services is a full service custom marine contracting company. Our range of services is completely comprehensive, covering every area of the field. Whether you require custom seawall construction, seawall repair, custom dock installation, golf course seawalls, erosion protection solutions, or other marine-related work, you can depend on us. When you consult with us about your needs and concerns we will take care of everything needed to fulfill the service required for your property.
Our seawalls are made with the best materials available and are built to last. We refuse to take shortcuts because we loathe callbacks. Every member of our installation team has many years of experience in all facets of marine construction and we only accept quality precision work.
Although there are many seawall options we highly recommend vinyl with a concrete cap. We've found this option to be the most durable and aesthetically pleasing option available today.
A quality seawall will secure your property while adding safety and also increase your properties value. This is why cutting corners and using inferior products is not an option for us.
In addition to our premium seawall building services, our team can also offer you the highest caliber seawall repair solutions. The finest seawall repair Orlando has to offer, we can be there to fix even the most complex damages and defects. To ensure your seawalls can continue to protect your land, you need to ensure that they remain maintained to the highest standards. Therefore, you want to make sure you never settle for any less than the best and contact us whenever you are in urgent need of reliable seawall restoration.
Custom Boat Docks, Decks & Lifts
At Orlando Seawall Services, it is not just seawalls that we can offer to you. Additionally, our team can provide numerous first-rate solutions in the design and development of custom boat docks, waterfront decks, and seawall boat lifts. Living by the water's edge can make these features incredibly appealing and often convenient for our clients' lifestyles. So, we find the quality to be of the utmost importance. That is why you can always expect the highest-grade installations and repairs whenever you place your faith in our Orlando dock builders.
Professional Seawall Experts in Orlando FL
Seawall Construction | Seawall Inspection | Seawall Repair | Seawall Replacement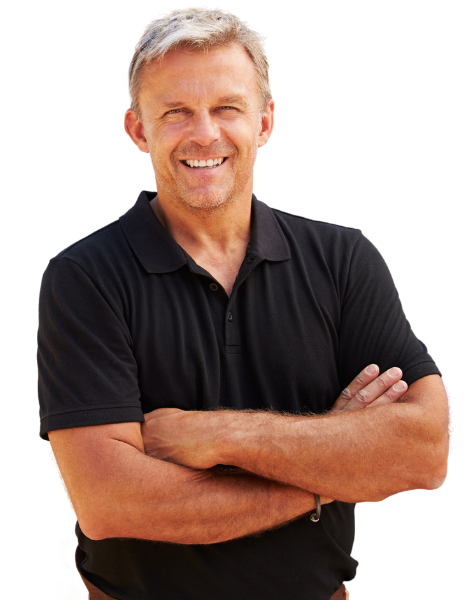 Professional Seawall Experts in Orlando FL
Seawall Construction | Seawall Inspection | Seawall Repair | Seawall Replacement
Heavy boat traffic, tidal changes, and erosion, not to mention our summer rainstorms, have all taken their toll on seawalls over the years. Your seawall can and will fail if it is not routinely maintained. Some of the warning signs, if detected early enough, can aid in the preservation of your seawall. Fortunately for you, we at Orlando Seawall Services have years of experience in seawall construction and can replace, maintain, or repair your seawall using the highest quality materials and methods. Our skilled seawall experts in Orlando, FL have extensive experience in both residential and commercial seawall construction. They will evaluate your requirements to determine which type of seawall material will work best for your property and provide the best protection against the elements. As a result, we guarantee that you will be pleased with the results. We can provide a seawall for a residential waterfront development or a commercial marina. We will work within your budget to produce a finished product that meets your requirements.
"I was impressed by the service I received from Orlando Seawall Services. They were incredible, taking the time to design my perfect seawalls and source the highest quality materials. You can tell these guys know a thing or two about real workmanship."
"Orlando Seawall Services are a high-quality company that truly puts their customers first, never charging more than a fair price for the finest work."
"Thanks to the guys at Orlando Seawall Services, I was finally about the repair my damaged boat dock and give it a new lease of life once more. Now, I can rely on the lift as I remember and know my dock will stand the test of time."
​There are several types of seawalls made from various materials. The type of seawall you select will be determined by the size of your property, your budget, and a variety of other considerations.
Mounded seawalls are ideal for waterfront properties, both residential and commercial. They redirect waves without jeopardizing the seawall's integrity. Consider how a toy car accelerates when dragged backwards. When it reaches the slope, it careens down in and around the loop-de-loop, where it would otherwise fly backwards.
​Aluminum is both affordable and durable, making it an excellent choice for your seawall. Metal, in general, is designed to withstand a wide range of weather conditions, making it an excellent choice for both initial construction and long-term durability.
​One of the most durable seawall materials is concrete, which may include steel or other metal reinforcements. Concrete seawalls are built to last for fifty years or more under the conditions you're likely to encounter living near the water, such as rain, waves, and salt water.
Vinyl seawalls are a less expensive option that will allow you to install a seawall on your property more quickly and affordably. They act as an effective buffer against waves that may encroach on your property, preventing you from losing soil and rocks.
They redirect waves without jeopardizing the seawall's integrity. Consider how a toy car accelerates when dragged backwards. When it reaches the slope, it careens down in and around the loop-de-loop, where it would otherwise fly backwards.
Steel seawall construction is one of the most important aspects of preventing flooding and erosion on a property. This type of construction is extremely affordable and can even increase the value of your property. Depending on your preferences and the design of your property, you can go with a steel or a vinyl seawall. Steel seawalls are particularly strong and will last for decades. You can also personalize your seawall to match the style of your home.
Composite seawalls are not as strong as concrete or steel, but they are easier to install. They are made of pre-colored materials that are simple to install on your property, which means they are more likely to retain their appearance over time than other materials that may need to be stained or painted.
Residential Seawall Construction
Depending on the environmental conditions and location, most seawalls in Orlando, FL have reached or exceeded their life expectancy. Visual clues are typically indicators that the seawall is significantly deteriorated and structurally weak beyond simple repairs. While it may not appear so, your seawall could be on the verge of failing. If your seawall is showing signs of failure, consider the following questions…
Is there any horizontal cracking or deterioration on my seawall?

Is my seawall or slab leaning inward or outward?

Is there any significant gap between my slab joints, or is there a lack of slab penetration into the berm causing landward soil erosion?

Are there any rust stains visible on the slabs or the cap?

Is there cap spalling (missing chunks) or exposed rebar?

Are tie-rods visible on the landward side of my seawall? Is there rust visible?

Are the washers and nuts on my secondary tie-rod plate rusting/breaking away from the slabs?

Is my stress beam broken?
Having your seawall visually inspected, maintained, or replaced as needed could help you avoid the costly consequences of a buckled or failed seawall. Depending on the state of your seawall, it may only require minor repairs. If a seawall replacement is not in the budget, a repair may be the best option. Rip-rap, secondary tie-backs/anchors, replacing the cap, beam, and anchors, grouting the joints, and installing proper drainage are just a few examples of common repair options.
Commercial Seawall Construction
With a long history in commercial marine and seawall construction, we have the experience and professionalism to handle any commercial seawall project or repair. Indeed, we have completed a number of commercial projects in the Greater Orlando area. Every project is an opportunity for us to build on our excellent reputation for thorough planning and design, accurate budgets, and an excellent safety record.
​Seawalls protect your property from waves that can erode your shoreline and wash it away, and they can also be a beautiful and functional part of your landscaping. They provide a beautiful view of your lake, and you can select from a variety of styles based on your personal preferences and the layout of your shoreline. Contact us and one of our knowledgeable team members will assist you in determining the best option for your site. Choosing the right material and contractor will help protect your investment and extend the lifespan of your shoreline, allowing you to protect and beautify it for years to come!
Signs Your Seawall Needs To Be Repaired Or Replaced
Examining your seawall is the best way to determine whether it needs to be repaired or replaced. The following is a list of some warning signs to look for when determining whether your seawall needs to be repaired or replaced. If you notice any of these signs, please contact us for a free evaluation.
Holes or depressions along the seawall in your yard. Soil erosion.

Cracks run the length of the seawall cap.

Seawall panels with horizontal or vertical cracks.

There is no grout between the T piles and the panels.

Seawall panels are being undermined. Erosion at the wall's base

Surplus soil or sand on top of the footer.

The seawall is dipping, sagging, or bowing outward.
In reality, if you notice any of these signs on your seawall, you should consider seawall repair as soon as possible. Seawall repair will also help to avoid costly excavation or seawall demolition. Other advantages and reasons for seawall repair or replacement include:
It was completed without the use of any demolition materials.

It can be completed quickly, usually in a single day.

The seawall enhances the aesthetics of your property and, as a result, its value.

It aids in the prevention of potential and unnecessary environmental damage.
Sewall Construction Methods
One of the most expensive aspects of a waterfront property is the seawall. The seawall must withstand some of the harshest conditions encountered by any structure built today. Cracking, bowing, or erosion of the ground behind the wall can indicate a problem. Heavy loads caused by high groundwater levels, violent storms, and marine borers are just a few of the hazards to consider when assessing a seawall. There are several methods for building seawalls in Orlando, FL, and the best one for your property will depend on the type of land you're covering, the amount of ground you need to cover, and a variety of other factors.
Curved seawalls are built to mimic the shape of the water, creating a simple curved effect around your home. They disperse wave energy more effectively than vertical seawalls but must be custom-engineered for your property.
Vertical seawalls are simply straight-up seawalls. They are frequently constructed in a straight or semi-straight line. While they absorb sea energy, they are more vulnerable to damage than curved seawalls, which help to redistribute the force of ocean waves.
Mounded seawalls are constructed from material stacks. These seawalls are usually only temporary. They could be used in an emergency to help protect shorelines or reduce the impact of waves.
The best type of seawall for you may be determined by the location of your property. Properties on freshwater lakes, for example, may be able to work with vertical seawalls more easily, whereas beachfront property owners may prefer the benefits of curved seawalls to help reduce the dangers to their property.
The Dangers of Do-It-Yourself
​There are numerous articles on building a seawall on the internet. Unfortunately, there are several drawbacks to going the DIY route. First and foremost, constructing a seawall is a highly technical process that should only be undertaken by a professional team. While doing it yourself may save you money in the short term, you'll quickly realize that working with a professional in Orlando, FL for more accurate seawall construction will result in a more efficient seawall that will better protect your home and property while also saving you money on repairs in the long run.
Fortunately for you, we at Orlando Seawall Services have professional equipment operators and well-trained contractors who have extensive experience in engineered residential and commercial seawall construction in Orlando, FL. Our philosophy is that well-experienced engineers and seawall experts can evaluate complicated projects and then provide safe and economical construction solutions for those projects and seawalls using state-of-the-art materials and quality products that h As a result of our extensive background in the marine construction industry, our experience extends far beyond that of seawalls. Overall, keep in mind that it is critical to select the right seawall company rather than one with insufficient experience.
The Consequences of Failed Seawalls
Failing seawalls can have serious consequences for your home and property, particularly during a natural disaster or a weather emergency. Failed seawalls, which can be caused by long cracks, erosion holes, settling soil, or other property issues, can lead to a variety of problems, including:
Flooding: A failing seawall may no longer be able to effectively prevent water from encroaching onto your property during high tides, storms, or hurricanes. This can result in severe flooding, leading to significant damage to your home and belongings.

Structural Damage: As the seawall weakens and collapses in certain areas, it can cause the foundation of your home to shift or settle, leading to cracks in the walls, floors, and ceilings. This structural damage can be expensive to repair and compromise the integrity of the entire building.

Soil Erosion: A failing seawall can allow water to erode the surrounding soil, further exacerbating the situation. This erosion can eat away at the land supporting your property, leading to potential land subsidence or even the collapse of parts of your yard or landscape.

Property Loss: In severe cases, a collapsing seawall can result in the loss of your property as the land is washed away by the water. This can be financially devastating and emotionally distressing for homeowners.

Increased Insurance Premiums: If your property is at risk due to a failing seawall, insurance companies may consider it a higher-risk property. As a result, you may see a significant increase in insurance premiums or find it challenging to obtain coverage altogether.
Maintaining your seawall properly and ensuring that it can easily protect your home will help prevent these problems, and regular inspections can help you get there.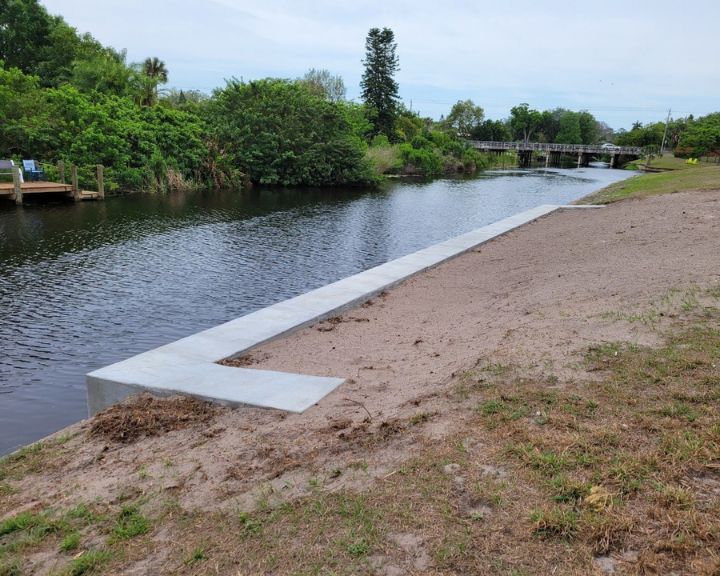 If you have been reading into any of our services and feel as if there is anything we can do to support you, give us a call, and let us know about it, now. You can contact us at any time during our hours of operation using the number on this website, where you will find one of the friendly members of the crew waiting to assist you.